Kilmarnock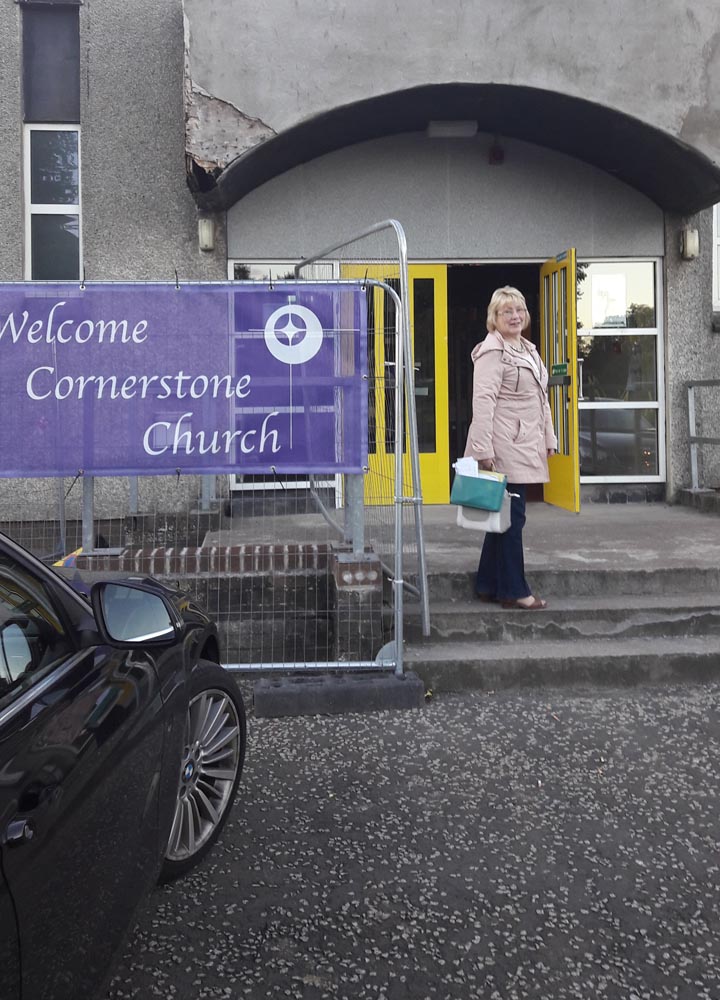 We meet every Sunday at 6.30pm for an evening celebration service, as well as throughout the week for House Groups.
We have a morning service and children's church in East Kilbride, as both groups work together as one church.
We invite you to join with us on a Sunday evening at:
New Farm Loch Community Centre
2 Fraser Walk,
Kilmarnock,
East Ayrshire
KA3 7PH
The Church at Costa Kilmarnock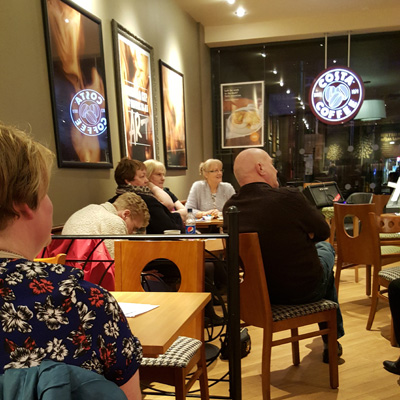 Once a month the church meets in Costa Coffee from 7-9pm for a relaxed time of music, testimony and sharing our faith with others over a coffee. Each month different people share how God bas wonderfully changed their lives. So you are invited to join us and hear how God could change your life over a coffee.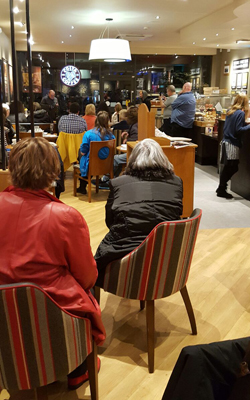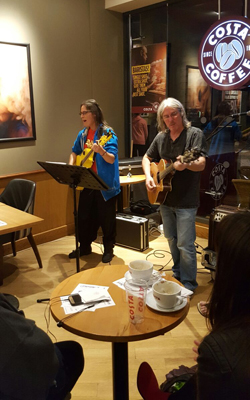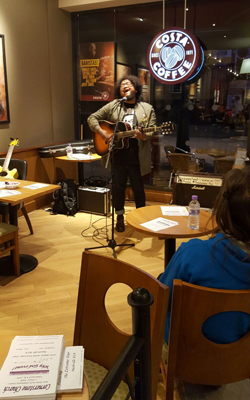 What our members think...
Many years ago I was in a service up in Glasgow. I had a vision, "I was in the Praise Team," in David's church in East Kilbride. I was attending another church at the time. Eventually knew it was time to move. I went through a very difficult time. And stopped going to church. David and Heather continued to pray for me over a period of 3/4 yrs. I eventually returned. The presence of God manifests in our services. They are both very caring Pastors, who dearly Love their flock. We also feel like family, ( very important to me.) If you are looking for a family orientated church, where Abba Father ministers to His children. Please come along and join us.
- Anne Craig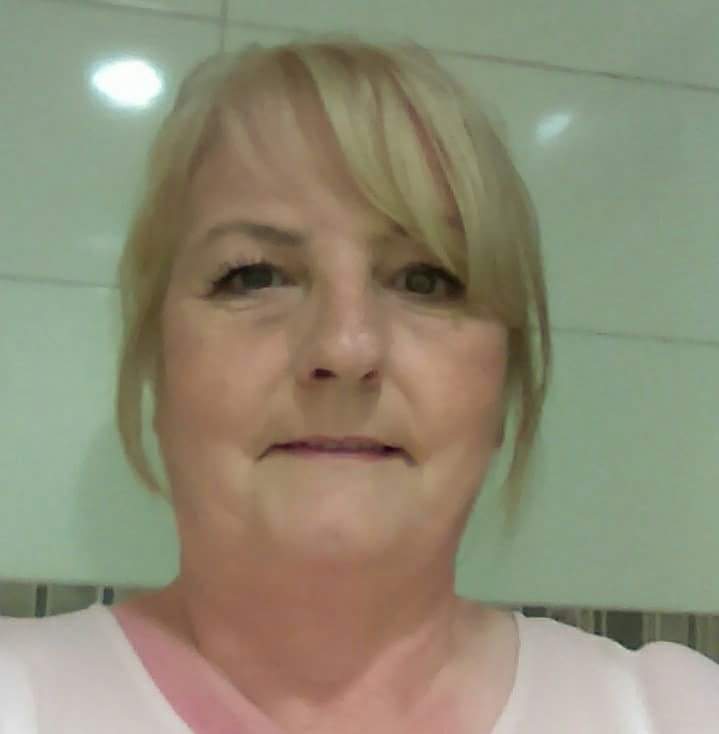 I believe the Holy Spirit led me to this Church, me being me I bad to go and see what the Church was like. So I visited Cornerstone Church for the first time in East Kilbride. As I walked into Church I felt like I belonged and was coming borne spiritually. It seemed like I had always been there as I was made to feel part of the church. The people were very friendly along with the Pastor and his lovely wife Heather. When I heard the sermon I was convinced this was where I should be. The pastor was on frre and moving in the gifts of the Spirit. That was all I needed to know and have loved every meeting since.
- Nancy Gallacher